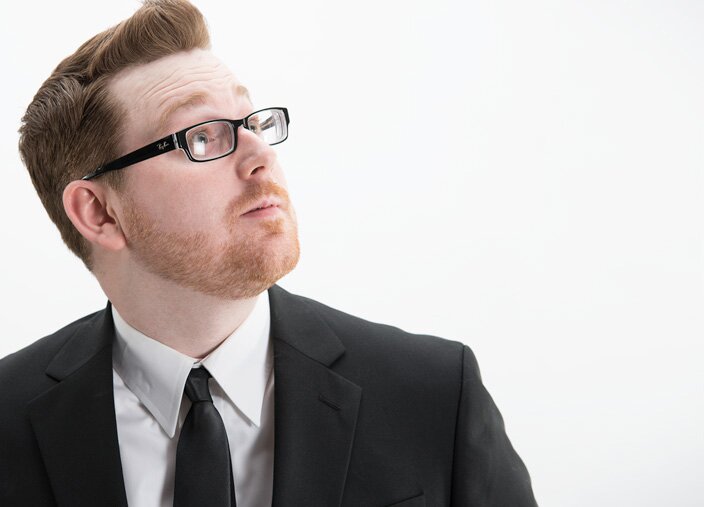 Scott has not been working on his deep, dark tan much. That's because it's not very useful to write code under the Texas sun. Let's just say that reddish haired and lightly complected people in Texas are probably better off writing code and spending less time outdoors during peak daylight hours. And Scott's been writing code since he was 15, as evident above, his photogenic qualities have not suffered much.
Scott's the guy who does not say much in the beginning. But he does pay close attention and laughs at our silly humor. We did realize that Scott had a voice when we inquired more deeply into his passion project, Pods. It was then that we heard the giddy voice of that inner 15 year old come to life with color and flavor. Scott has been working for years on Pods to extend the functionality of WordPress. Pods is a framework that you will hear a lot more about from Scott and RD2. It's received some serious attention from people such as Matt Mullenweg and the Automattic team. Pods is Scott's cycling, his bowling, his chess.
When Scott first came to RD2 he was introduced to a few big projects such as BenSpies.com, Ford Canada, and a few others. He's a great asset to RD2 and brings a professional demeanor to the team along with years of knowledge in WordPress. He's now part of a trifecta of developers at RD2 who are cooking up greatness on WordPress and pioneering exciting new things to share with our clients.
Outside of RD2, Scott spends as much time as possible with his wife Cassidy, and their daughter Annabelle. Scott is also a musician, but we have no clue when he even has time for that. Maybe he's good at lip-syncing? Or, Scott is one of those lucky people who does not require sleep.